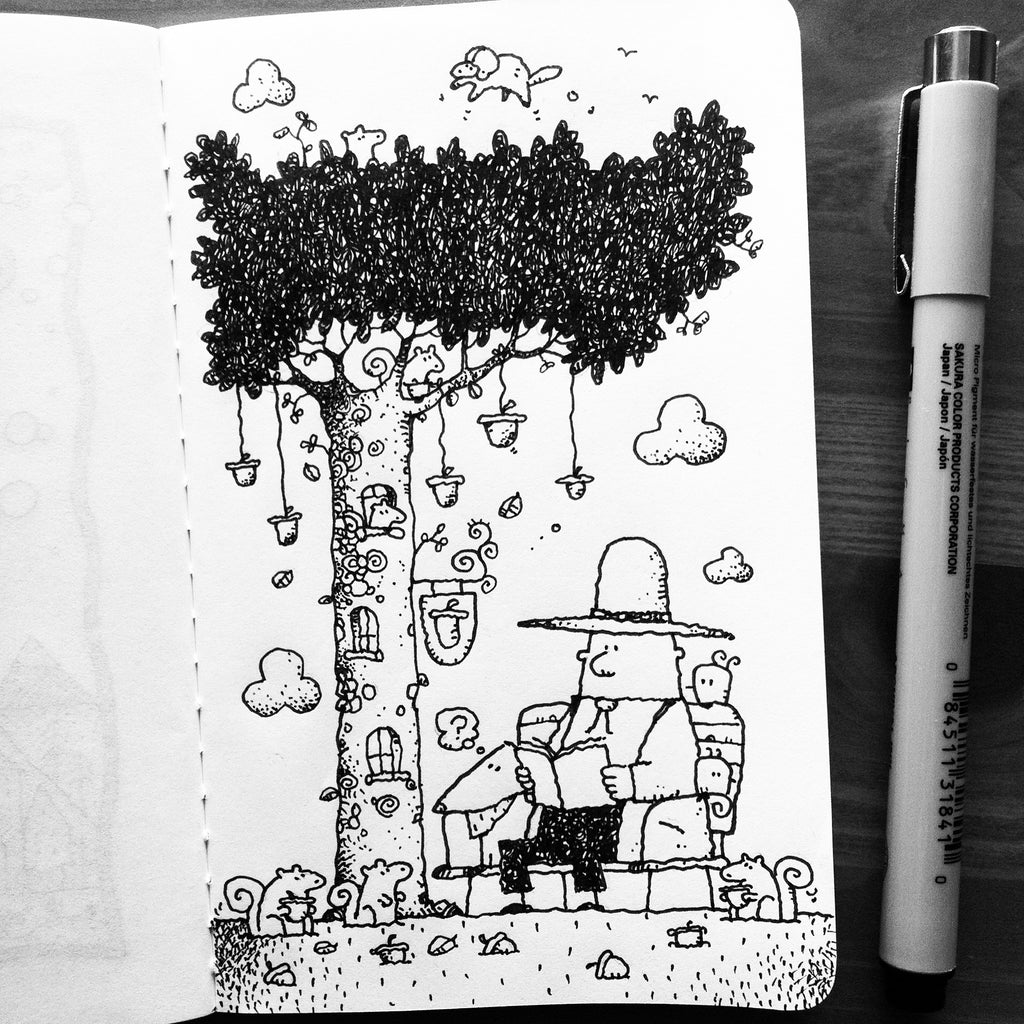 I draw everyday & post my sketches on Instagram & FB fairly regularly, so as a New Year thing...I thought I'd start posting some thoughts & sketches here too.
Yesterday was "Squirrel Appreciation Day". Yes...they even have a day for that! 🙂
Maybe this will turn into a print soon...Stay tuned.
Have a great week!